We all know how difficult those first few weeks after delivery can be. Not only are we exhausted from the late night feedings, but we are having to heal from birth and are learning how to love our new bodies. As a new mom, it is so easy to put yourself on the back burner, while giving all of your attention to your newest little addition. During this time, self care is so vitally important. New moms often feel isolated and disconnected from the world. It is so important to let her know that she matters. Something as simple as stopping by to let her shower or bringing her a hot meal, would mean the world to her!
I have created the perfect DIY gift basket for new/postpartum moms, and you should too! She deserves it!
This gift basket has some essentials for mom, as well as some pampering products. Below is a list of the postpartum items that seriously helped me out in those first few weeks after delivery, as well as easy instructions on some amazing body scrubs, body butter, and face masks, for that rock star mama in your life!
Items to put in her gift basket:
1. Lansinoh Soothies Gel Pads
If mom plans on breastfeeding, I can assure you that she will be SO grateful for these! These soothing nipple pads are the bomb and a total game changer. They give a cooling sensation to relieve pain almost instantly.
2. Lansinoh Absorbent Nursing Pads
These nursing pads will keep mom nice and dry throughout the night. Trust me when I tell you that waking up with a cold, milk-soaked shirt is AWFUL. Not to mention wet sheets that need to be changed. I have tried several different brands of nursing pads and nothing is quite as durable as Lansinoh disposable pads. If mom plans on breastfeeding, nursing pads are pretty essential.
3. Insulated Water Bottle/Cup
Okay, trust me…I know this sounds silly. But my insulated cup on my nightstand during those late night feedings, was seriously the best. I don't know why, but breastfeeding makes me stupid thirsty. So, having ice water right next to me was super convenient!
4. Lansinoh Nipple Cream
This cream is magic. If you know she plans on breastfeeding, this is a must-have! Breastfeeding in itself is quite an adjustment. Might as well make it as pain free as possible, right?
5. Heating Pad
I remember my back feeling so sore for quite a few weeks after delivery. Having a heating pad made a world of difference for me! My husband also bought me a Microwaveable Neck Wrap. It drastically improved muscle soreness in my neck and shoulders caused from nursing.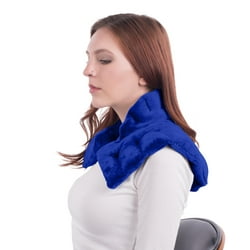 Here are some instructions easy DIY pampering items to add into her gift basket!
DIY BODY BUTTER
This body butter is amazing! It will leave her skin soft and hydrated. The coconut oil is packed with vitamins and fatty acids, which promotes healthy skin.
What you'll need:
1 cup of coconut oil
1 cup of shea butter
15-20 drops essential oil
Instructions:
1. Add coconut oil and shea butter into a sauce pan, over low heat. Stir until completely melted. Then carefully transfer liquid into a separate bowl. Keep mixture in fridge until completely cooled and solidified.
2. Once mixture is solidified, add 15-20 drops of your favorite essential oil. Lemongrass and lavendar is a great combo!
3. Mix on high for about 8-10 minutes, or until body butter has a whipped texture
And that's it! Super easy, right? Store in a mason jar, seal it, and add a cute ribbon around the top!
DIY BODY SCRUB
This body scrub is SO easy to make and is much cheaper than buying it at the store. It exfoliates the skin, removing dead cells, and also has plenty of vitamins to rejuvenate her skin.
First, let's talk about the base. For the base of the body scrub, I use salt because my skin tends to be on the oily side. However, you can use granulated sugar if you'd like.
Next, we need to talk about what type of oil you will use. There are several different types of oil that may be used for your body scrub including coconut oil, jojoba, almond, olive, and avocado oil. I chose coconut oil because it's fairly cheap and I love the way it maked my skin feel. It also has antimicrobial properties that can treat acne and protect your skin from harmful bacteria.
The last thing you need to add to your body scrub is an add-in. This could be a number of things. A few examples are 15-20 drops of essential oil, coffee grounds, lemon zest or juice, ground oatmeal, and honey. I went with peppermint oil because it gives my skin a tingly, cooling sensation. It wakes me right up in the morning! However, for a new mama, I'd suggest using lavender for an extra dose of relaxation 🙂 trust me, she needs it!
To make the body scrub:
I used a large mason jar because I use the scrub every time I shower. Needless to say, I go through a lot of it! However, you can use a smaller mason jar or container of your choosing. The 4oz Mason jars are good for gifting. Tip: add a cute ribbon on the top before putting it in the gift basket!
Instructions:
1. Add your base into your container, you will want to fill the container halfway full.
2. Next, you will want to add an oil of your choosing. After the base and oil is added, your container should be about 3/4 full.
3. Last but not least, put your add-in into the container. If using essential oil, add about 15-20 drops. Mix ingredients together well and seal container until ready to use.
DIY HONEY FACE MASK
Nothing says "pampering" like a good face mask! This DIY Face Mask will open and cleanse her pores, leaving her face feeling and looking radiant! This particular face mask is loaded with vitamins, nutrients, and antioxidants. She will feel brand new after using this!
What you'll need:
2 TBSP of coconut oil
1 TBSP of pure honey
5 drops of essential oil
2 TBSP of brown sugar
Instructions:
1. First, you'll need to soften the coconut oil. Just place the closed jar into a bigger container of hot water. Once softened, measure out your coconut oil, and add to a mixing bowl.
2. Next, add the brown sugar and whisk together, making sure all lumps are out. After oil and sugar are mixed well, add in the honey. You will have to whisk well! The honey and sugar like to stick together.
3.  After all lumps are gone, add in your essential oil and mix together. Then pour finished mixture into a small, 4oz Mason jar. Finish by adding a cute ribbon around the top!
Here's some additional thoughtful items you can gift to the new mama!
Gift certificate for a massage
Gift card for a mani/pedi
Gift certificate to a salon
A bottle of dry shampoo
Snacks for the hospital
Comfy lounge pants
Nursing bra
Face moisturizer
Ways to support the new mama:
Always, always, always check up on her. Ask her how she is doing. Be that one person she can open up to.
Offer to watch the baby for an hour while she bathes, pampers, and rejuvenates.
Drop off some lunch or dinner- this will help both mom and dad!
Offer to pick some things up at the store for her- chances are, she is exhausted. This will help her big time!
Massage her neck and shoulders- trust me, she needs it
Remind her often what an amazing mama she is
That's a wrap! What were some of your postpartum essentials? Post in the comments below!
This post contains affiliate links