I remember being completely clueless when putting together my baby registry for my first child. I knew he obviously needed diapers, clothes and a place to sleep, but had no idea all of the extra stuff we would use throughout those early months. So, to make your life a little easier, I have put together a list of items for you to consider when creating your baby registry! I made a Walmart registry for all three of my kids. Obviously, the list was smaller each time, as I could use a lot of hand-me-down items.
This post contains affiliate links which means if you purchase a product through the links provided, I may earn a small commission at no extra cost to you. I will only promote products that I believe will be beneficial to you.
Clothing
Outfits seem to be the number one item given at a baby shower. I mean, I get it, they're too stinkin' cute to pass up! However, I can almost guarantee that your baby will outgrow most of the outfits before even getting to wear them, especially if they are newborn size. Unless there is an outfit that you absolutely adore and just have to have, I would skip putting any clothes on your registry list. Really, all a baby needs is 7 onesies, 7 sets of pj's, and a few socks and beanies. That's it! Everything else will cause unnecessary clutter. Take it from someone who has been there, done that!
Blankets: With all three of my children, I used swaddle blankets with Velcro. This, in my opinion, is a must-have. When you use normal receiving blankets to swaddle your baby, they eventually become unwrapped and wake up. The swaddle blankets with Velcro help them sleep longer by making them feel safe and secure.
Shoes: Yes, I know, they are adorable! But babies don't walk…shoes are unnecessary, in my opinion. I never used shoes on any of my kids until they started walking around 12 months.
Baby Laundry Detergent: I always bought Purex Baby Detergent for my kids. Babies skin is so sensitive and delicate, it's a good idea to wash your babies clothes with this to prevent any rashes. And it makes their clothes smell SO good!
Bibs: Trust me, you're going to need some bibs when your little one starts teething!
Travel
Carseat: This is obviously a must! Do some research on different brands of carseats before choosing one. Our crew has always used Evenflo, as it is a trustworthy, durable and fairly inexpensive brand.
Stroller: A lot of times, you can find a "travel system" that includes both the carseat and the stroller, making it super convenient when you're out and about with your little one. Some of these travel systems can cost up to $600, so definitely do your research to find the best deal.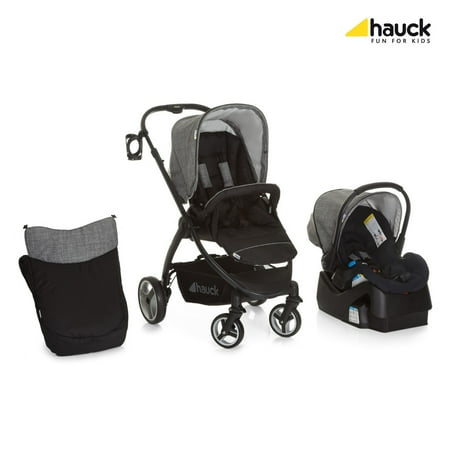 Polo Travel System $379.99
Diaper Bag: I will forever recommend a diaper bag backpack to new parents. Let me tell you, it is an absolute game changer!
This Nolita Diaper Bag Backpack is a top rated diaper bag. It's a 3-piece waterproof set, with 11 interior and exterior pockets, and also includes stroller straps and a diaper changing pad. The best part? It's only $29.99 at Walmart!
Baby Carrier: Wearing my baby made things so much easier. I was able to clean, cook, do laundry, or whatever, while babe was securely strapped to me. This made for a happy baby and a happy mama!
Portable Pack n' Play: I used the Graco Pack n' Play for my second baby. It acts as both a bassinet and a playard. It makes travelling a little easier, with less parts to carry.
Portable Changing Pad: You'll want one of these for when you have to change your baby in a public restroom!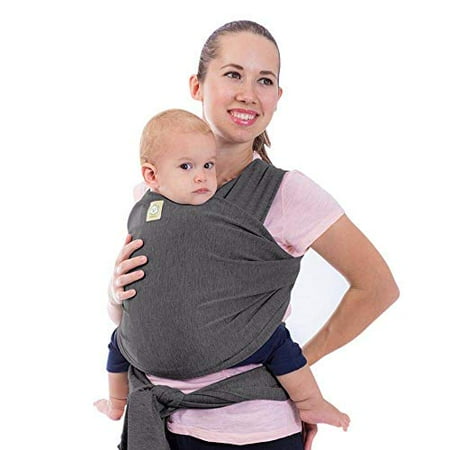 KeaBabies Premium Wrap Baby Carrier is a soft, easy-to-use, breathable and versatile wrap that will take your baby wearing to a whole new level of experience! Only $24.96 at Walmart!

Sleep
Crib: A safe place for your baby to sleep is definitely a necessity, as well as a mattress and crib sheets. We used this crib with all three of our children, over an eight year span and it is just as durable as the day we got it. The Athena 4-in-1 Convertible Crib is perfect for every stage, as your baby grows.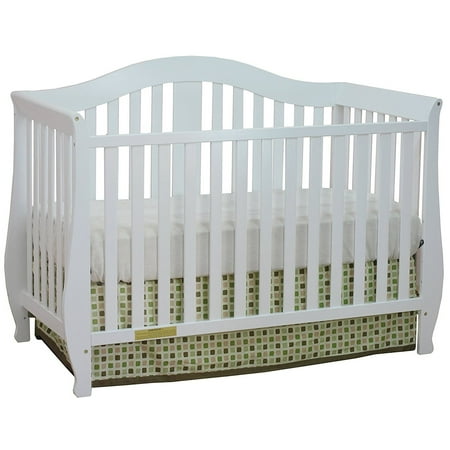 Angelcare Baby Monitor: This is something that I highly recommend! The Angelcare Deluxe Movement and Sound Monitor, gives you everything you need for peace of mind when you are away from the nursery and helps make your job as a parent, a little easier. It monitors both movement and sound and has a sensor pad that slides under the baby's mattress to detect movement, such as breathing. If there is no movement for 20 seconds, the monitor sounds an alarm to alert you.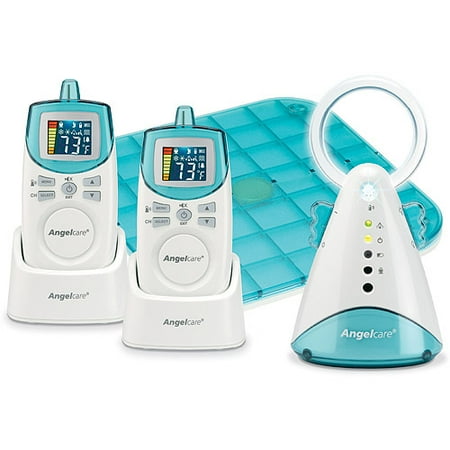 AngelCare Monitor & Sensor Pad $112.00 at Walmart
Crib Bedding: While this is not a necessity, it is so fun to pick out bedding and decorate your baby's nursery.
Mobile/Light Projector: With my first baby, I thought a mobile was silly and quite cliche. But boy, was I wrong! My babies LOVED their crib mobiles. When they got a little older, we bought a crib light projector. They fell right to sleep listening to the peaceful sounds and watching the colorful images projected onto their ceiling.
Feeding
Bottles: Whether you plan on breastfeeding or bottle feeding, it is always a good idea to have bottles. We used Dr. Brown's Bottles for all three of our kids. This is another brand that I will always recommend to new parents! Our son had terrible colic, and these were the only bottles that seemed to help.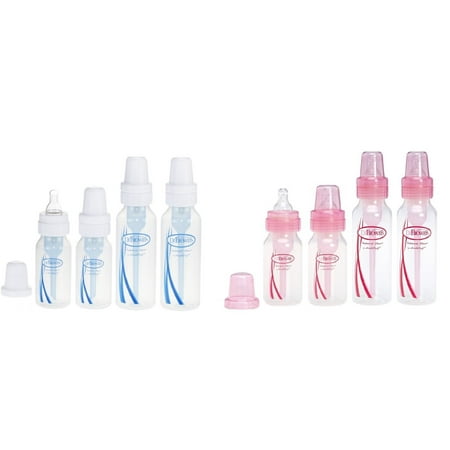 Dr. Brown's Bottles- 4 pack $33.99 at Walmart
Breast Pump: While the manual pumps are good for when you're out and about, an electric breast pump seems to work better by promoting increased milk production.
Nursing Pads: I swear by Lansinoh Disposable Nursing pads. I have tried different reusable pads, and they just don't seem to keep my dry and comfortable like these pads do!
Boppy Pillow: This is another item that I used for all three of my kids. It makes nursing so much easier!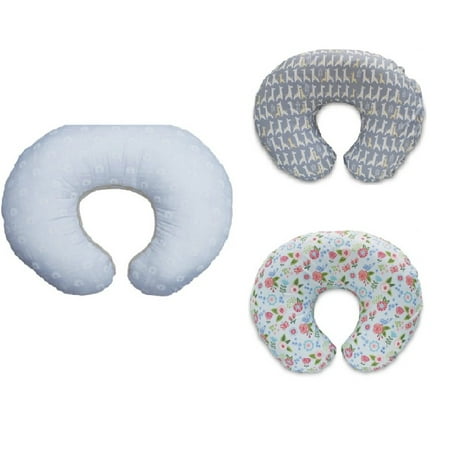 Boppy Nursing Pillow & Slipcover Bundle $39.82 at Walmart
Feeding utensils: While you won't be needing baby spoons and bowls in those early months, you will need them around 6 months, when your little one starts eating baby food. It's a good idea to put these on your baby registry!
Bottle Drying Rack: This obviously isn't a necessity, but it is helpful if you don't have a dishwasher.
Burp Cloths: Make sure you stock up on these. Chances are, you'll go through a few every day!
Hygiene
Infant Bath Tub: The tub that we purchased for our last baby accommodates your baby from newborn to toddler. This tub features an inflatable base and support that provides extra cushion for your little one.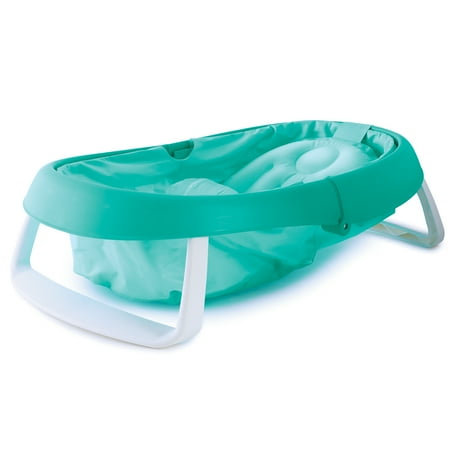 Summer Infant Folding Bath Tub
Towels and Wash Cloths: You want will want at least 3-4 towels and a pack of soft wash cloths
Diapers: I always used disposable diapers for my kids, but if you plan on using cloth diapers to save some money, you can find great starter packs at Walmart, Amazon, Target, etc.
Wipes: Be sure to add at least 1-2 cases of baby wipes on your registry. Trust me, you'll go through some wipes like a mad woman!
Hygiene Set: It's important to have a hygiene set that includes nail clippers, nasal aspirator, baby comb, and brush.
Diaper Rash Cream: It's always good to have some on hand! We used Parent's Choice diaper rash cream with all three of our kids. It's just as good as the name brand creams, but significantly cheaper!
Changing Table and Pad: While you don't necessarily need a changing table, it certainly makes things a little easier when changing your wiggle worm!
Soap, Shampoo, & Lotion: I always loved getting the Johnson & Johnson sets at my baby showers! The Lavender & Chamomile scent is perfect for bedtime, as it helps relax your little one. But my all-time favorite baby lotion scent is the Oatmeal & Honey by Johnson & Johnson. It smells ahh-mazing! Another brand that I absolutely adore is Burts Bees for Babies.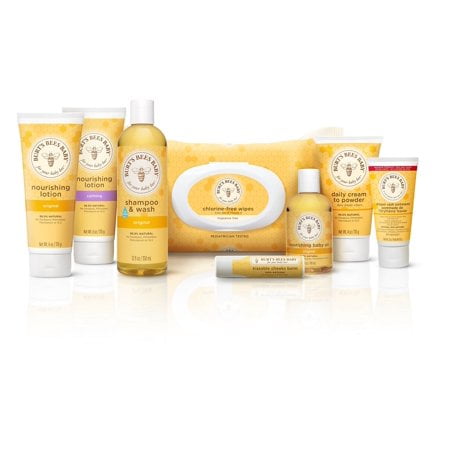 Shop Burts Bees Baby Collection Now

Safety
Outlet Covers: This is super important- be sure to add some to your baby registry!
Cabinet Locks: These locks will keep your sweet baby safe. Babies are full of curiosity and love to explore!
Baby Gate: I used a baby gate for all of my kids- in my opinion, it is an absolute necessity, if you want some peace of mind.
Cord Holder for Blinds: If you have blinds, I highly recommend this product. It's fairly simple to set up, too!
Furniture Mounts: Another necessity! Mobile infants and toddlers love to climb. Furniture Mounts will help prevent an accident.
Toilet Lid Lock: Toddlers and mobile babies are top heavy. If they manage to sneak into the bathroom, keep them safe with these locks.
Miscellaneous
Baby Swing: Our baby swing helped us so much! It will keep your sweet baby content while you get some chores done. This is the swing we used for our youngest, and if I had to do it over again, I'd choose this every time! Fisher-Price My Little Snugabunny baby swing is soft, snuggly and oh-so-soothing-with two swing motions and other features that let you choose and combine what baby likes best from newborn on up! It has six different swing speeds from low to high, plays soothing music, and has a mobile to keep baby entertained. It also senses baby's weight so speeds wont slow as your baby grows.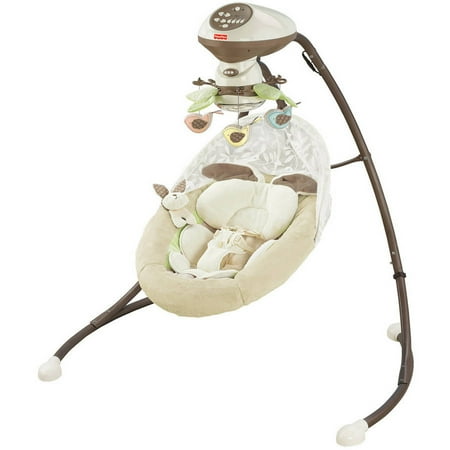 Sunggabunny Baby Swing
Play Mat: Our kids loved their play mats! It's perfect for tummy time.
Bumbo Seat: Our youngest hated to lay down. She was always wanting to sit up like big brother and sister. The Bumbo Seat gives babies a little extra support while sitting!
Toys: I always put toys on my baby registries but never seemed to get any. I personally think toys are a necessity. Babies learn by playing! Be sure to add some teething toys onto your list, as well!
Infant Bouncer: We actually used the swing more often than we did the bouncer. It is still pretty convenient for when you are visiting a friend or at a family gathering.
Diaper Pail: While we never used one, I can certainly see the need for it!
Wipe Warmer: Definitely not a necessity, but I swear by it! Those cold wipes in the middle of the night wake your baby right up! Our little ones seemed to fall back asleep faster after a diaper change, if the wipes were warm.
Pacifiers: Two of our three kids absolutely refused a pacifier, and with our youngest, it's hit or miss! The only pacifier she would take, being a breastfed baby, was the Nuk Orthodontic.
Pacifier Clips: These are super helpful in preventing the pacifier from falling into the floor. Trust me when I tell you, you don't have time to constantly be washing pacifiers off!
Books: This is another item that you won't need to put onto your registry. People seem to buy a bunch!
Pregnancy Pillow: In the last trimester of my pregnancy, my husband purchased this for me, and let me tell you…it made a world of difference! I suffered from severe Symphasis Pubis Dysfunction and this helped alleviate a lot of the pain. The PharMeDoc Full Body Pregnancy Pillow helps you get a better nights rest, by conforming to your body's natural curve to help provide support for your back, neck, and pregnant belly.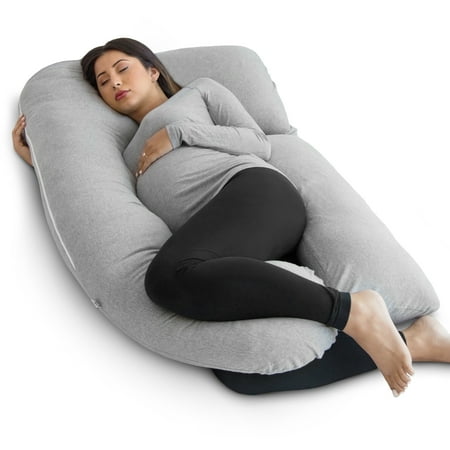 PharMeDoc Pregnancy Pillow $39.99 at Walmart

That's a wrap! I hope this list has given you some helpful tips and ideas for your baby registry!