"Oh, you plan on breastfeeding? You shouldn't have any trouble losing weight!"
This is a statement I have heard one too many times. They say that when you breastfeed, the weight will "melt off of you". I'm here to tell you, that's fake news. At least for all three of my kids, it was. As a nursing mother, I am always hungry because I'm constantly burning calories through producing milk and nursing my daughter. Hence, I eat often.
Fun fact: Did you know that while breastfeeding, you can burn up to up to 500 calories a day?
Well, that's great! Right? Not for all. For many breastfeeding moms, the adrenal gland can often become fatigued after months of sleep deprivation and producing milk for their baby. It starts secreting cortisol, a stress hormone, in high amounts to try and deal with the stress on your body. High cortisol levels is directly related to fat gain. Up until recently, I used breastfeeding as an excuse to snack as often as I wanted, to "maintain my milk supply", but I've started playing around with it and found that my milk supply doesn't drop when I lower my caloric intake to 1800/day, as long as I am drinking plenty of water, and eating nutritious foods.
So, I started being a little more conscientious about my carbohydrate intake, and making sure to get plenty of protein and vitamins. On top of this, I have started consuming about 80-100 oz of water daily. Within the first week of doing these things, I lost 4 lbs! So, if you're anything like me, a nursing mama, who wants to lose a few pounds to feel healthier, keep reading! Below are some great tips, meal ideas, and exercises that will help aid in weight loss, without hindering your milk supply!
This post contains affiliate links, which means I may earn a small commission, at no extra cost to you, if you choose to purchase the product through the link provided. Any information in this article should not be taken as medical advice. Please talk to your doctor and get cleared to exercise, before trying these!
Daily Nutrition Recommendations for Nursing Mothers
The CDC recommends that nursing mothers get about 400-500 extra calories per day. It is important to take a prenatal vitamin daily, to ensure that you and your baby are getting everything you need. Be sure to talk to your doctor before taking a daily prenatal while breastfeeding! It is vital that you consume nutrient-dense food during this time. Be sure to add foods like fish (in moderation), fruits, vegetables, nuts, and grains, into your diet, every single day. Keep in mind, you shouldn't try to lose weight until about two months postpartum, when your milk supply is up.
Turn that water into liquid gold, ounce by ounce!
Steer clear of drinking your calories! We all know how important water is and yet, so many of us simply do not drink nearly enough, throughout the day. It is even more important to drink plenty of water if you are a nursing mother. When I started drinking 80-100 oz a day, my milk supply increased significantly. I also lost some bloat weight, had clearer skin, and felt so much more energized! If you have trouble drinking the recommended amount of water, consider getting a water bottle that shows you how many ounces you are drinking. Mine definitely keeps me on track! Get yours here for $9.99 http://shrsl.com/1ts8q
Exercise
Listen, I KNOW how this word makes you feel because it makes me feel the same way! Before getting pregnant with my youngest, I ran 2-3 miles, three to four times a week. I was in the best shape of my life and felt amazing! During my first trimester, my energy levels plummeted and I found myself absolutely despising any form of exercise. I just didn't have it in me! And it didn't get any better after my c-section. For me, I've always been nervous to start exercising only 8 weeks after a major surgery. But as long as your doctor clears you for exercising, it's safe as well as recommended! Start slow- go on a 20 minute walk every day with the baby. At least until you feel stronger and more comfortable with more strenuous exercise.
Exercises I try do every day at home while baby is napping:
20 squats
20 second plank
50 jumping jacks
20 crunches
15 push ups
This is just an easy, basic work out to start out with! I also have a couple exercise DVDs- Jillian Michael's Killer Abs is my favorite. It offers different levels of difficulty, from beginners to experts, and gives you a fantastic work out! I think what I love most about these workout DVDs is the fact that I can do it in the comfort of my home. I'm just not the type to go to the gym.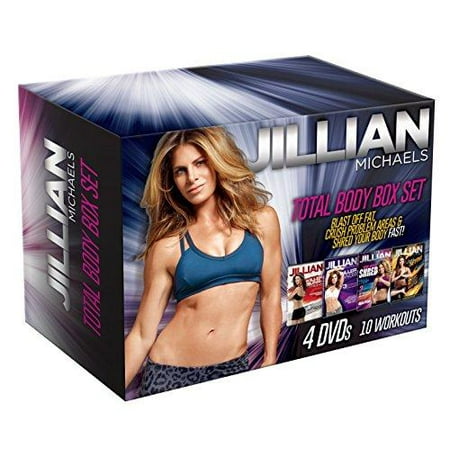 Jillian Michaels (Ultimate Body Collection) includes Killer Abs, Yoga, and Killer Buns & Thighs, for $29.99. Each move has both beginner and advanced modifications, to tailor to your level.

Home exercise equipment:

It can be difficult to get out of the house with a baby. Trust me, I get it! But that doesn't mean you can't still get some exercise. It's beneficial to your body and your mind! Exercising can help prevent depression, which is common in postpartum moms.
Yoga mat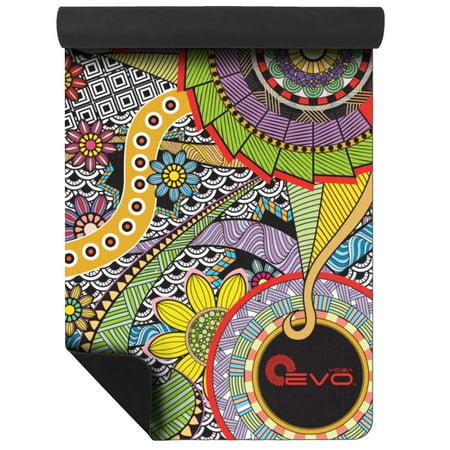 This EVO Premium Yoga Mat is a 3mm non-slip workout mat. It makes working out at home a whole lot easier, especially if you're using workout DVDs!

2. Resistance Bands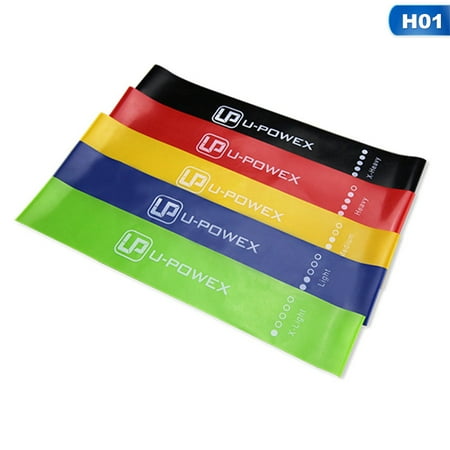 KaBoaer 5-pack resistance bands $11.89- you can find several different exercises with resistance bands on Pinterest and in the Jillian Michaels workout DVD.

3. Dumbbell Weights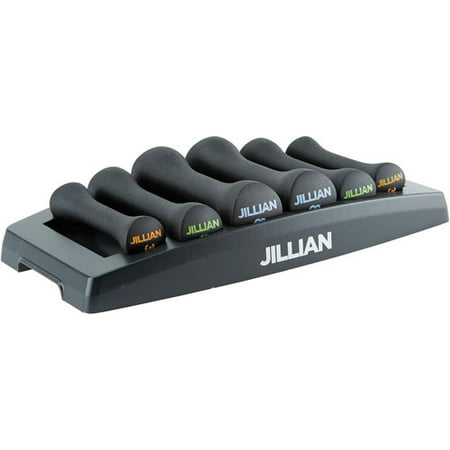 Jillian Michaels Dumbbell set is perfect for building and toning muscle at home. This 6 piece set is $33.32! My two oldest love to lift the 5 lb weights with me.

4. Jump Rope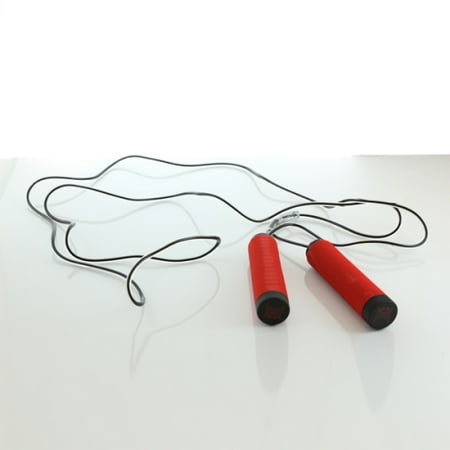 Tapout Adult Exercise Jump Rope $7.99- jumping rope is an excellent way to get some cardio in, without having to leave your home! There are also weighted jump ropes, that give more of a workout.

5. Ankle Weights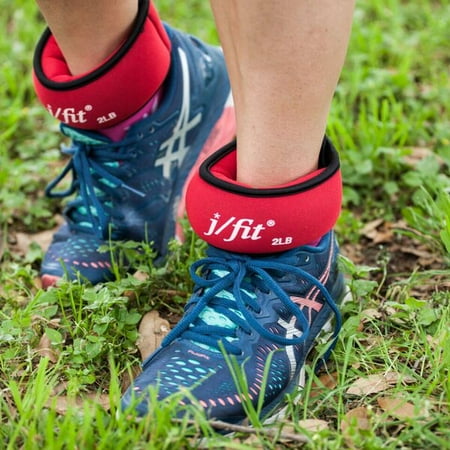 Adjustable Ankle Weights $7.99- wear them throughout the day while cleaning, cooking etc. Toning your legs doesn't get easier than this!

Healthy meal ideas for breastfeeding moms

Breakfast:
Hard boiled egg, multigrain toast with 1 TBSP peanut butter
Lactation Smoothie – You can find several recipes on Pinterest! Lactation smoothies are packed with nutrients to help you lose some baby weight and also boost your milk supply.
Oatmeal with blueberries and walnuts- oatmeal has been proven to help with increasing milk supply, as well as aiding in weight loss.
Omelette with feta cheese, mushrooms, and spinach- try this! It's so yummy and packed with protein!
Greek yogurt with granola and blueberries
Lunch:
Low Carb Tuna Rolls- Instead of using mayo, mash an avocado and mix it into your tuna salad. It is SO good and way healthier! Avocados contain so many essential vitamins and nutrients. I also use a large lettuce leaf instead of a tortilla, to cut out unnecessary carbs.
Salad with cheese, shredded chicken, cucumber, and tomato. Try using an Italian or Vinaigrette instead of ranch or blue cheese dressing.
Turkey Sandwich made with multigrain bread, lettuce, and tomato.
Spinach and Cheese Pinwheels
Mediterranean Chickpea Salad is perfect to make ahead and keep in your fridge throughout the week. Sometimes being at home alone with your baby, you don't always have time to prepare yourself a nutritious meal. Get this recipe and other healthy lunch ideas here: www.theeverygirl.com
Dinner:
Baked Chicken with brown rice and broccoli
Salmon with baked garlic parmesan brussle sprouts- be sure to use coconut or avocado oil when sauteing! It's way healthier than vegetable oil.
Black bean tacos with avocado lime sauce- find this recipe in the "recipes" section of my blog!
Turkey Meatballs with marinara- you can get some whole wheat pasta to eat with these meatballs
Cobb Salad- lettuce, tomato, cucumber, shredded cheese, corn, boiled egg, onion and dressing
Sauteed Mushrooms, onions, garlic and asparagus over brown rice
It's super important not to eat late at night. Try to eat a couple hours before bed. If you need a snack, choose something healthy from the list of snacks mentioned below.
Healthy Snacking:
We all know that breastfeeding makes you feel hungry quite often. Instead of grabbing a bag of chips, try snacking on these!
Cucumber and tomatoes in vinegar
Carrot sticks and hummus
Snap peas with black bean jalapeno hummus (SO GOOD) I buy the Marketside brand at Walmart!
Cottage Cheese with sliced strawberries
Mini peppers with crab dip
Apple slices with yogurt dip
Banana with peanut butter
Celery sticks with peanut butter
Kale Chips
Banana Chips
Pepper slices with guacamole
The importance of adequate sleep
Getting enough sleep is an important part of losing weight. As mentioned above…
Lack of sleep= higher cortisol levels
Elevated Cortisol Levels= increased weight gain
We all know having an infant makes for sleepless nights, at least most of the time. If this is the case for you, I urge you to sleep when the baby naps throughout the day- the dishes can wait. Our bodies need rest to function properly! Plain and simple.
The power of Positive Thinking
Every day, I want you to say these words of affirmation, as silly as you may think it sounds:
"I am healthy, strong, and beautiful, both inside and out. I am needed and wanted. I am an amazing mom and can do anything I set my mind to."
Look at yourself in the mirror when you say this. I'm not going to lie, it will feel super awkward at first. But eventually, it will feel normal to speak positively of yourself. I always say, "speak to yourself as if you are speaking to someone you love". Words and positive thoughts are extremely powerful. Use them wisely!
That's a wrap! What are some of your health goals? Comment below!